Colorado Health Insurance Experts!
Getting the right Colorado health insurance plan shouldn't be so complicated & expensive.
We've been helping Coloradans save money on their Colorado health insurance since 2002!
We set up a free personal consultation to help you understand your Colorado health insurance options.
You'll get an uncomplicated, personalized approach to healthcare. Your needs are unique and your healthcare options should be as well.
We present you with the most affordable options for your personal needs. Our approach simplifies the process.
Colorado Health Insurance and Health Cost-sharing Instant Quotes
In Colorado, You Have a Choice:
COLORADO HEALTH INSURANCE INFORMATION
Plans approved and authorized under the Affordable Care Act
Covers Pre-Existing conditions
Low cost subsidized plans available to those earning
< 400% of the federal poverty level
Unlimited lifetime benefits
Available during open enrollment (November 1 – January 15), or if you qualify for a Special Enrollment Period
HEALTH COST-SHARING INFORMATION
Not Colorado health insurance, but a way for like-minded individuals to share medical expenses
Waiting periods on pre-existing conditions
May exclude sharing for certain conditions or activities
Enroll any time
Much lower monthly cost than unsubsidized health insurance
We represent dozens of Colorado health insurance and healthshare options: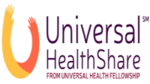 Leslie, my Personal Benefits Manager is fantastic! Leslie deserves a raise. With more people like Leslie, there was not any part of the process that was frustrating, difficult, or a hassle. I choose to do business with ColoHealth since It's where i ended up when i was online looking for insurance. You guys made it easy. The feature I found most helpful when considering my purchase is: Leslie!
I've been extremely happy with your service and have referred you as well to other happy customers.  Leslie is a pleasure to work with and I believe I am in the best of hands when it comes to my needs.
My shopping and purchasing experience in Colohealth was convenient and simple. I would rate my service a five out of five stars because the staff so far has been very helpful with no concerns. The only part that was difficult was choosing which plan was best for me because many plans are so similar. ColoHealth not only offered the most affordable but many different plans that best fitted my needs. The entire online process was not complicated and the website did a good job explaining many features.
We get it.
Health coverage is confusing.
So many people end up overpaying on Colorado health insurance simply because they don't know there are better options. That's why we evaluate all options that may save you money, including plans with the government exchange, HSA-qualified plans, and healthcare sharing programs.
Get fast & easy health insurance in Colorado today.
See how much money you can save by reviewing rates for health insurance and healthcare sharing plans now.
Colorado Health Insurance FAQs
How does health insurance in Colorado work?
You can choose from Bronze, Silver, Gold, and Platinum plans from a number of different insurance companies, including Blue Cross Blue Shield, Cigna, Humana, Rocky Mountain Health Plans, and more.  
All individual and family health insurance plans in Colorado require you to use doctors and hospitals from their HMO network.  PPO plans, which allow for greater flexibility in which doctors you use, are available on some group plans. 
If you qualify for a subsidy under the Affordable Care Act, it will be automatically applied towards your premium, and you will be charged the difference.
Post-subsidy premiums will show up when you get an instant health insurance quote, as long as you enter your annual household income. 
What is a health sharing plan?
A health sharing plan is a membership-based program in which members share the cost of healthcare expenses. 
Members contribute a monthly fee, and when a member needs medical treatment, the funds are distributed to cover the cost of the treatment.
Health sharing plans are not insurance, they sometimes have more limitations than health insurance, and usually put waiting periods on pre-existing conditions. They are also substantially less expensive than non-subsidized health insurance. 
You can check prices by getting a healthshare quote.
How are health sharing plans different from traditional health insurance plans?
Health sharing plans are not insurance, and they are not regulated by the state. 
They typically have fewer restrictions on the providers you can see, and are substantially less expensive than unsubsidized health insurance. However, they may not share expenses for all of the same benefits as traditional health insurance plans.
Is health sharing a good option for me?
If you do not qualify for a substantial health insurance subsidy, a health sharing plan could save you thousands of dollars a year. 
But note that health sharing plans do place waiting periods on pre-existing conditions, so are not usually a good option for someone with major health issues or undergoing current treatment.
How much does health insurance cost in Colorado?
The cost of health insurance in Colorado varies depending on several factors, including your age, zip code, the type of plan you choose, who else in your family will be on the policy, and – especially – your income. 
You can use our Colorado health insurance quote engine to compare different plans and prices.
What is the deadline to enroll in health insurance in Colorado?
The open enrollment period for health insurance in Colorado is typically from November 1st  – January 15th. 
You may qualify for a special enrollment period allowing you to sign up at other times of the year if you are moving to Colorado, or as a result of losing group coverage, getting married, or having a baby. 
You can join a health sharing membership any time of the year. 
How can I get help with choosing a health insurance plan or health sharing plan in Colorado?
If you need help choosing a health insurance plan or health sharing plan in Colorado,
schedule a time
to talk to us.  
We'll answer all your questions, help you compare different plans and find one that meets your needs and budget.